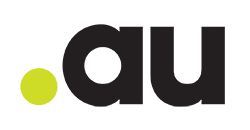 From 24 March 2022, anyone with a local connection to Australia (including businesses, associations and individuals) will be able to register a new category of domain name (.au)
These shorter simpler domain names will end in .au rather than .com.au, .net.au, .org.au, .gov.au or .edu.au.
All Australian businesses will have until 20 September to reserve their .au equivalent domain name, then it becomes available to the general public.
This new category of domain name allows users to register shorter, more memorable online names; however it also creates another avenue for cybercriminals to conduct fraudulent cyber activities. Opportunistic cybercriminals could register your .au domain name in an attempt to impersonate your business.
For example, if you have currently registered yourbusiness.com.au, a cybercriminal could register yourbusiness.au or yourbusinesscom.au and use these domains to conduct fraudulent cyber activities.
To protect your business from cyber-criminals who may attempt to impersonate your business, it is essential that you purchase as many domain extensions as possible to prevent others from doing so
Example: If your company owns a domain such as MyBusinessName.com.au ….. it would be prudent to also purchase, the following domain extensions if possible:
MyBusinessName.com
MyBusinessName.net.au
MyBusinessName.net
It is now possible to purchase any the following domain extensions, subject to certain restrictions. If you wish to do so, please contact us
.academy|.accountants|.ac.nz|.ae|.aero|.africa|.ag|.agency|.apartments|.app|.army|.asia|.asn.au|.associates|.at|.attorney|.au|.auction|.band|.bank|.bar|.bargains|.be|.beer|.best|.bi|.bike|.bingo|.biz|.blog|.boutique|.br.com|.bs|.build|.builders|.business|.buzz|.by|.ca|.cab|.cafe|.camera|.camp|.capital|.cards|.care|.careers|.cars|.cash|.casino|.catering|.cc|.center|.ch|.charity|.chat|.cheap|.church|.city|.cl|.claims|.cleaning|.clinic|.clothing|.cloud|.club|.co|.coach|.co.com|.codes|.coffee|.co.id|.co.il|.co.in|.co.it|.co.ke|.college|.com|.com.ar|.com.au|.com.co|.com.de|.com.es|.com.fj|.com.hk|.com.lv|.community|.com.mx|.com.my|.company|.com.pg|.com.ph|.com.pk|.computer|.com.qa|.com.sg|.com.ve|.com.vn|.condos|.co.nl|.co.no|.construction|.consulting|.contractors|.co.nz|.cooking|.cool|.coop|.co.uk|.coupons|.courses|.co.za|.credit|.creditcard|.cruises|.cu|.dance|.dating|.de|.deals|.delivery|.dental|.design|.dev|.diamonds|.digital|.direct|.directory|.discount|.dk|.do|.doctor|.dog|.domains|.download|.ec|.eco|.education|.ee|.email|.energy|.engineering|.enterprises|.equipment|.es|.estate|.eu|.events|.exchange|.expert|.exposed|.express|.fail|.family|.fans|.farm|.fi|.finance|.financial|.fish|.fitness|.flights|.florist|.fm|.football|.forsale|.foundation|.fr|.fund|.furniture|.gallery|.geek.nz|.gen.nz|.gg|.gift|.gifts|.glass|.global|.gold|.golf|.gr|.graphics|.gratis|.gripe|.group|.gs|.guide|.guru|.gy|.healthcare|.help|.hk|.hockey|.holdings|.holiday|.hospital|.host|.hosting|.house|.hr|.id|.id.au|.ie|.im|.in|.industries|.info|.institute|.insurance|.insure|.international|.investments|.io|.iwi.nz|.jewelry|.jobs|.jp|.ke|.ki|.kitchen|.kiwi|.kiwi.nz|.kz|.la|.land|.law|.lawyer|.lease|.legal|.lgbt|.li|.life|.lighting|.limited|.limo|.link|.live|.lk|.llc|.loans|.london|.love|.lv|.maison|.management|.maori.nz|.marketing|.me|.media|.melbourne|.memorial|.menu|.me.uk|.mn|.mobi|.mobile|.money|.mortgage|.ms|.my|.name|.net|.net.au|.net.co|.net.nz|.net.uk|.network|.ngo|.ninja|.nl|.nz|.online|.ooo|.org|.organic|.org.au|.org.es|.org.nz|.org.uk|.org.za|.or.ke|.partners|.parts|.party|.pe|.ph|.photo|.photography|.photos|.physio|.pizza|.pk|.place|.plumbing|.plus|.press|.pro|.productions|.promo|.properties|.property|.protection|.ps|.pw|.qc.com|.qld.au|.radio|.recipes|.rehab|.reisen|.rent|.rentals|.repair|.report|.rest|.restaurant|.reviews|.rich|.rip|.ro|.rocks|.rs|.ru|.run|.rw|.sale|.salon|.sarl|.school|.school.nz|.schule|.se|.security|.services|.sg|.shoes|.shop|.show|.si|.singles|.site|.soccer|.social|.software|.solar|.solutions|.space|.st|.store|.studio|.study|.style|.sucks|.supplies|.supply|.support|.surgery|.sydney|.systems|.tax|.taxi|.tc|.team|.tech|.technology|.tel|.tennis|.theater|.theatre|.tienda|.tips|.tires|.tl|.today|.tools|.top|.tours|.town|.toys|.training|.travel|.tt|.tv|.tw|.ua|.uk|.uk.com|.university|.us|.us.com|.vacations|.ventures|.vet|.viajes|.video|.villas|.vision|.vn|.voyage|.wang|.watch|.website|.wedding|.wiki|.wine|.work|.works|.world|.ws|.wtf|.xn|.xxx|.xyz|.yoga|.zone