Back in 2016 US-CERT recommends the removal of QuickTime for Windows but we are still coming across client computers with it still installed. It is a security threat and should be removed immediately.
If you have Apple QuickTime installed on a Windows-based PC, you should uninstall it immediately. Apple announced back in 2016 that they're no longer supporting the product in any way, including issuing security updates.
Incredibly, many Windows PC users did not get the message.
Check out this link for more information
Windows 10
In Windows 10 you can check if you have it installed as follows:
Start Windows Icon -> Settings -> Apps & Features
Scroll down and look for "Quicktime for Windows" or "Quicktime Player" or "Quicktime 7"
Or simply search for "Quicktime"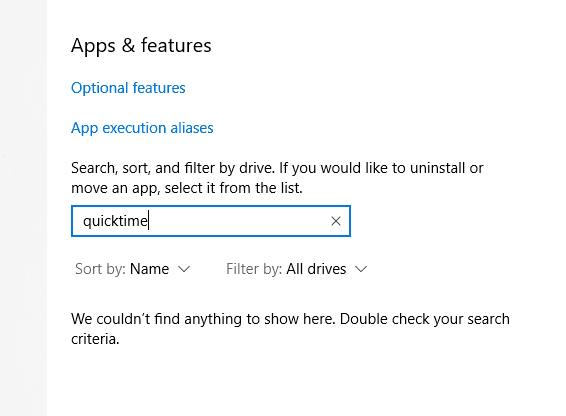 If found, select it and uninstall any programs associated with "Quicktime"
Windows 7
Control Panel -> Programs -> Programs and Features
Remember to restart the PC to ensure it has been properly removed.
For our rates, charges and terms, please contact us.